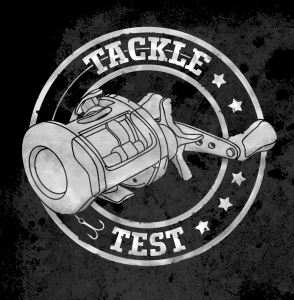 Tackle Test is reader-supported. When you buy products through links on our site, we may earn an affiliate commission.
Learn More
.
Welcome to TackleTest.com!
Looking for unbiased fishing tackle reviews? Good! Because you've come to the right place.
We buy and use a lot of fishing tackle and we want to share our experiences, both good and bad, with you.
We're not partial or beholden to anyone. We don't get paid to test or review anyone's products, so you can rest assured that we're not biased in any way whatsoever. The opinions that we offer are based on real-world, on-the-water use of each product. And we don't hold back. If something is great, we'll tell you. Likewise, if something is garbage, we'll tell you that too!
One thing you'll notice is that our reviews are based on the overall value of the products, when compared to the cost of the item in question. We prefer to rate products based on this method, instead of just on how expensive a product is.
More expensive products are typically made using higher end components, so it stands to reason that they will normally be more refined and longer-lasting, in most cases. We know this isn't always the case, though. Sometimes you don't get what you pay for. And if we find a product where this is true, you'll be sure to know from our review of that product.
So, kick back and get to reading!
Good fishing <><