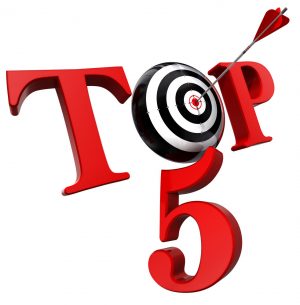 Tackle Test is reader-supported. When you buy products through links on our site, we may earn an affiliate commission.
Learn More
.
Top 5 Tackle Buys of 2019
Every year I buy new fishing tackle products to use, test and review. At the end of each year, I have always discovered some favorites that I like to write about. So, here are my Top 5 Tackle Buys of 2019. I hope you enjoy them!
As always, the products I pick will be based on overall quality, my experience with them on the water, their overall value for the price, and the quality of any customer service I received, if I needed any.
So, without further adieu, let's get started with the Top 5 Tackle Buys of 2019!
#5 – Booyah Pad Crasher Hollow Body Frog
I knew after buying this frog and winning a tourney on it that this would be one of my best purchases of the 2019 season.
The Booyah Pad Crasher is an incredible value for the small price it costs. At just a tad over $6, it's a steal. There may be a few frogs that cost a bit less, but don't waste your money on them because you will likely be disappointed.
This frog has not disappointed me in any way at all, unlike a couple others that I tried later in the season that cost more than this one.
First, this frog casts really well, even on stout, heavy action baitcasting gear. There's nothing worse than a frog that casts poorly, causing endless frustration with poor casting accuracy or not enough distance.
I fish this bait on a Lew's Carbon Fire Heavy Action Baitcasting rod. The tip on this rod is a tiny bit faster than I would like it to be for fishing this frog, which messes with casting accuracy in a very minor way. But because this frog weighs a half ounce, it more than makes up for the extra-fast rod tip. And it casts like a bullet!
The Pad Crasher frog has very stout hooks that can handle about anything they encounter in terms of big bass. What's even better, though, is that the hooks are very sharp!
I have seen other frogs with big, rugged hooks. But those hooks were dull, which renders them almost useless.
The hooks on the Pad Crasher also touch up very nicely if they get a bit dull from catching lots of bass. A few light touches with a hook file, and they're good as new.
The durability of this bait seriously impressed me. Even after catching dozens of bass, and even a few seriously toothy pickerel, this frog still has no holes and no tears in it. It doesn't take on water, so I don't have to worry about squeezing the water out after every few casts.
The Pad Crasher is a winner in every aspect. After using it all season, I found nothing at all that was negative or unlikable.
You can check out the Booyah Pad Crasher Frog by clicking here.
#4 – mPeter Armor Braided Fishing Line
2019 was the first year that I used braid again since the mid 90s. Seriously! I hadn't used braid on a casting reel in a very, very long time.
So, when I decided to start using it again, I wanted to make sure I didn't regret doing so.
After doing a lot of research, I ended up buying the mPeter Armor Braided line in 50 lb. test, even though I had never heard of it before. As I mentioned in my review of this line, I absolutely love it.
This line has been 100% trouble-free over the course of the entire season, while being used on 3 different setups.
It doesn't fray, it only fades slightly, and it hasn't broken on me even once.
The three setups I use it on are for heavy cover frog fishing, punching heavy weeds and bladed jigs. Oh, and I do actually also use it on a setup with a Stanley Ribbit frog tied on.
I have used it on three different reels, with no problems whatsoever with backlashing, tangling of any kind or any other headaches. It just plain works.
Based on my use this year, and the lack of problems with it, I will more than likely be able to use all three rods for most of 2020 without having to spool new line onto them. Yes, it's that good.
And, best of all, it's extremely reasonably priced. No matter how you look at this line, it's a winner.
You can check out mPeter Armor Braided Line here.
#3 – Lew's Carbon Fire Spinning Rod
As many of you have probably figured out by now, based on my review of Lew's Carbon Fire Baitcasting Rods, the Carbon Fire series very quickly became my favorite rods for 2018 and 2019. They have been 100% problem-free, and their performance for the price is excellent.
Knowing this, I ended up buying a couple of their spinning rods to use.
Well, I wasn't surprised that the spinning rods perform just as well as the casting rods do.
They are light, sensitive, tough and very comfortable to fish with, even for hours at a time. And they handle bass very well under a variety of conditions, catching them using a variety of techniques and baits.
I haven't written a review on this rod yet, but will be doing so in the very near future.
Trust me when I tell you that if you buy this rod, you won't be disappointed.
Please click here to check out the Lew's Carbon Fire Spinning Rod.
#2 – Kastking Spartacus Plus Baitcasting Reel
As a somewhat frequent buyer of a few other KastKing reels, it was a no-brainer for me to try out their Kastking Spartacus Plus Baitcasting Reel.
This reel is priced at well under $50, at $45.99. So buying it didn't hurt my wallet much. I figured even at this price, if it turned out to be junk, I wouldn't have lost too much.
I use this reel primarily for fishing bladed jigs (Chatterbaits). It's almost perfect for this due to its 6.3:1 gear ratio.
As with many other KastKing reels, it has 11 + 1 bearings, so it's super smooth. And it also has a dual breaking system, using a magnetic brake and centrifugal brakes, for infinite braking adjustability.
I used it the entire season and had zero problems with nor any complaints about it whatsoever. It just plain works well and is a huge bargain for the price. And, to be honest with you. I was seriously considering it for the #1 buy of the year.
If you buy one of these reels, you will not be disappointed.
Please click here to check out the KastKing Spartacus Plus.
#1 – Lew's Mach Crush Speed Spool SLP Baitcasting Combo
The Lew's Mach Crush Speed Spool Baitcasting combo was by far the best purchase I made in 2019. As I mentioned in the review that I wrote on this combo, I don't normally spend this much money on a combo. But I have to admit that this combo is well worth the money.
The rod is very light and super sensitive. It was built using top-of-the-line components, including American Tackle's innovative MicroWave Air guides. It also features Winn Grips, which I have grown to absolutely love.
The reel is super smooth and casts a mile with little effort. It features 10 + 1 bearings, so it's super smooth, and hooksets are super strong.
Unlike most other Lew's casting reels, this reel features a dual braking system, using a magnetic cast control and a centrifugal brake. Because of this, it adjusts a bit differently than other Lew's reels that I own, but once I got it dialed in, it worked flawlessly.
I could say a lot more about this combo, but if you want to know more, you can always read my review of it here!
Based on my experience with the Mach Crush Baitcasting combo so far, I'm betting I will still be using it many years down the road.
You can check out the Lew's Mach Crush Baitcasting Combo by clicking here.
And that wraps up the best 5 tackle buys of 2019.
I hope you've enjoyed this and it has maybe given you some ideas as to what new tackle you'd like to buy. As with other years, buying and testing these new tackle items has been a blast.
I'm looking forward to writing even more reviews for 2020 and getting to test more new, awesome products!
If you like this article, please be sure to share it with others!
And feel free to leave comments below.
Good fishing <><